On November 13th, the Federal Chancellor traveled to Vietnam before visiting Singapore and Indonesia on his Southeast Asia trip, taking advantage of talks with the Vietnamese Prime Minister, among other things, to advocate for the strengthening of bilateral relations.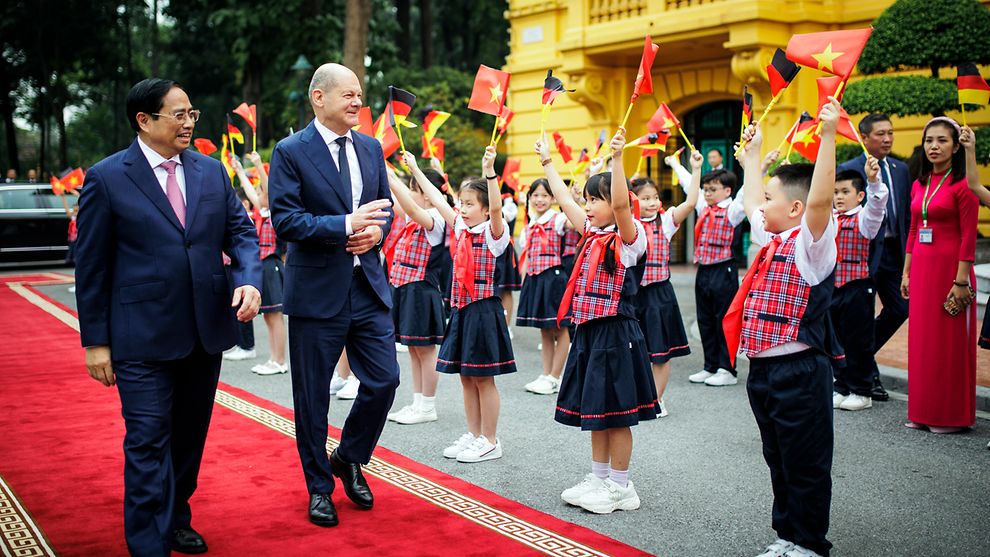 In Hanoi, Federal Chancellor Scholz highlighted the special relations between the Germany and Vietnam. Photo: Federal Government/Schmitz
With the aiming to deepen German-Vietnamese economic relations in general, the meeting focused on specific projects under the Strategic Partnership. In addition to concrete projects such as the Vietnamese-German University, these include joint projects on issues such as combating climate change, the energy transition and the use of renewable energies.
Agreements were also concluded in Vietnam on defence cooperation, the recruitment of skilled workers and the energy dialogue.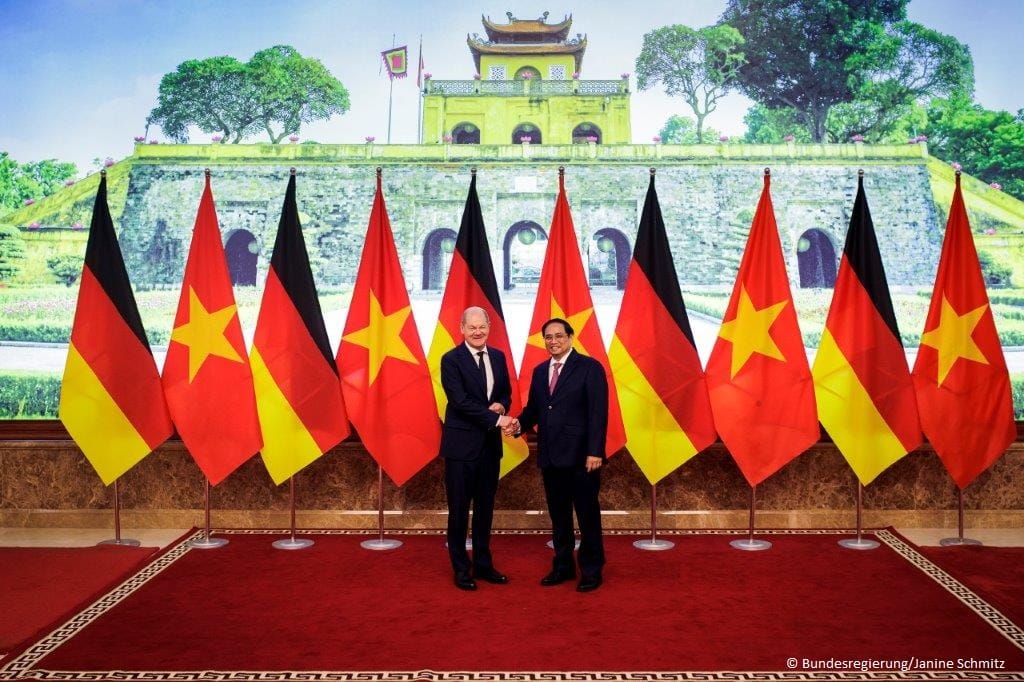 Federal Chancellor Olaf Scholz and Vietnamese Prime Minister Pham Minh Chinh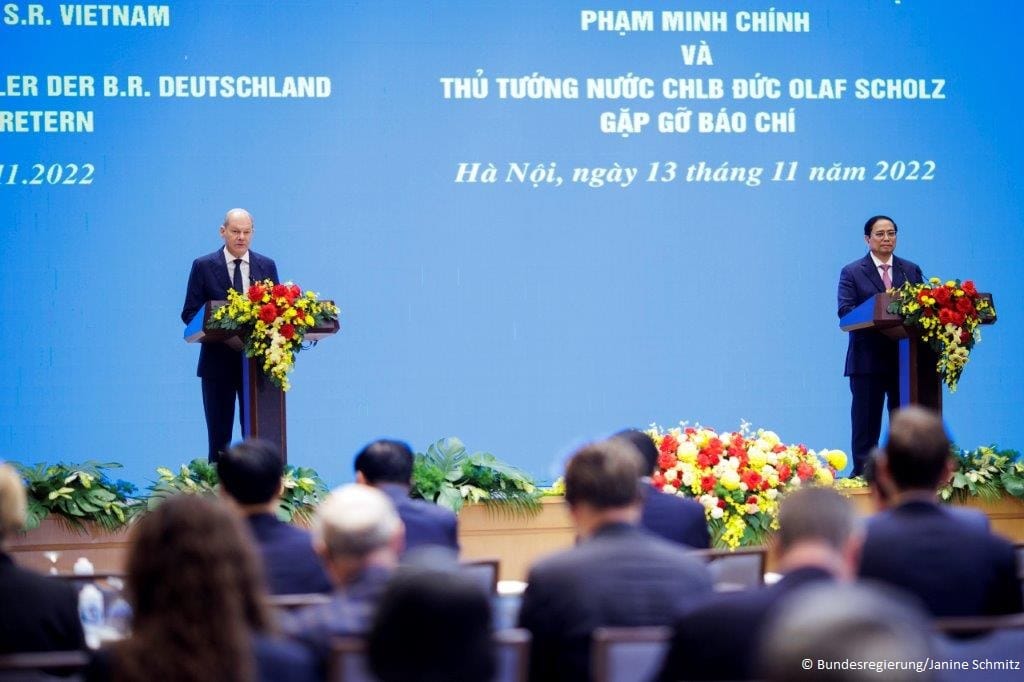 Federal Chancellor Olaf Scholz stated in the Press Conference after speaking with Prime Minister Pham Minh Chinh
PROMOTED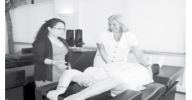 20 years ago, Shape-line Company researched and launched exercise technology equipment, aimed at re-energizing, "taking care of the soul" and the female body. It is the enthusiastic work of Mrs. Sonja Diem and doctors Dr Arnd Stein, Dr Alexandr Kmen, Dr Heidi Yakob, Dr Johannes Hofmann (Austria, Germany).
German Embassy in Ha Noi
Writer To Hoai is famous for his book De Men Adventure Ky (1941) written for children. Currently, "Crickets" have traveled all over the world. The story has been translated into many languages and published in many countries around the world. He is likened to the Andersen of Vietnam.
Prof. Dr. Thomas Alfred Bauer
Ms. Cao Thi Thuong (Director of Cao Hoang Trading Joint Stock Company) has constantly learned from the teacher, from colleagues, from reading specialized documents... to researching, preparing, and extracting. variety of herbal beauty products. Her company has been selected as a strategic partner for the distribution of American herbal cosmetics in Vietnam.
Prof. Dr. Thomas Alfred Bauer
READ MORE