The painting "Noon Sun" was painted by artist Tran The Vinh in Quang Tri. This is the painting with the lowest starting price, which has been auctioned for 5 million VND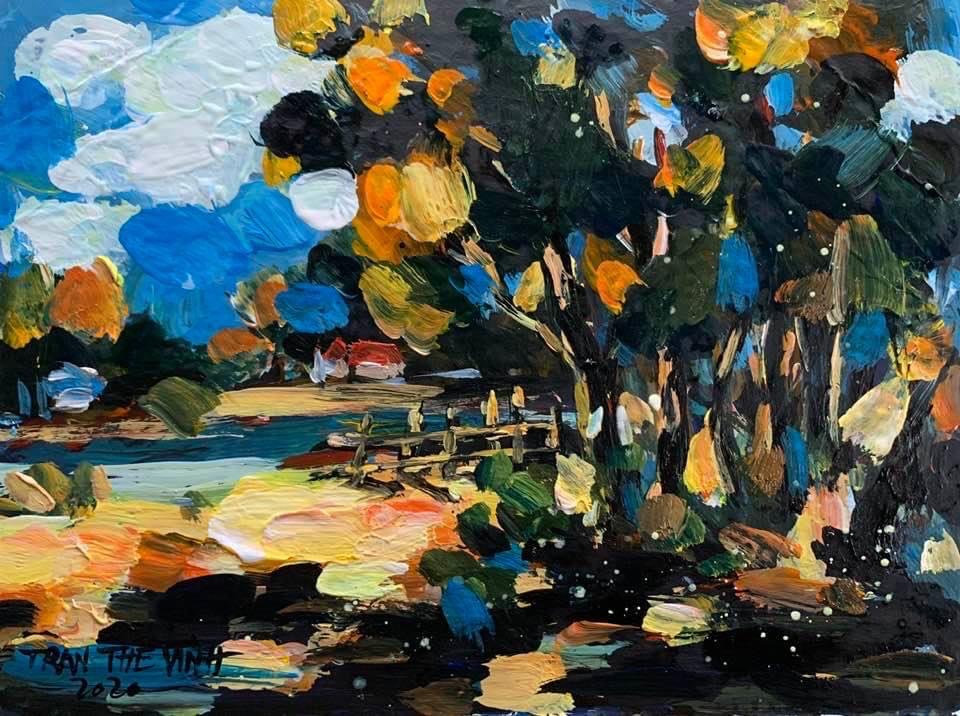 The painting "Noon Sun" was painted by artist Tran The Vinh in Quang Tri. This is the painting with the lowest starting price, which has been auctioned for 5 million VND
Painter Tran The Vinh is also auctioning 18 paintings to support people in the Central region who are experiencing natural disasters. This is the number of paintings done over the years by the male artist, most of which are still life and landscape paintings. The paintings have a starting price ranging from 3 to 19 million VND.
Some of the paintings being auctioned include: White Rose (oil painting on canvas, starting at 6 million VND), Midday sunshine (acrylic on cardboard, starting at 3 million VND), Huong Quynh (oil painting, 16 million VND). ), Evening Sea (oil painting, 14 million dong), Landscape of Quang Tri spillway lake (oil painting, 16 million dong), Change of wind (oil painting, 18 million dong)
Writer To Hoai is famous for his book De Men Adventure Ky (1941) written for children. Currently, "Crickets" have traveled all over the world. The story has been translated into many languages and published in many countries around the world. He is likened to the Andersen of Vietnam.
Prof. Dr. Thomas Alfred Bauer
Ms. Cao Thi Thuong (Director of Cao Hoang Trading Joint Stock Company) has constantly learned from the teacher, from colleagues, from reading specialized documents... to researching, preparing, and extracting. variety of herbal beauty products. Her company has been selected as a strategic partner for the distribution of American herbal cosmetics in Vietnam.
Prof. Dr. Thomas Alfred Bauer
READ MORE