Hermesvilla is a palace in Vienna's Lainzer Tiergarten, the former hunting ground of the Habsburg nobility. Emperor Franz Joseph granted it to his wife, Empress Elisabeth, and called it a "dream castle". The villa's name refers to the white marble statue of Hermes found in the Elephant Garden
Idyllically situated in the midst of the former imperial hunting grounds, now the Lainzer Tiergarten, is the "palace of dreams," as Empress Elisabeth once called her villa. Emperor Francis Joseph gave it to her in hopes of persuading his wife—an avid traveler—to spend more time in Vienna.
It took the famous Ringstrasse architect Carl von Hasenauer more than five years to build the villa, a model for many romantic country homes designed for the high bourgeoisie. The villa takes its name from the "Hermes as Guardian" statue that stands in the garden.
PROMOTED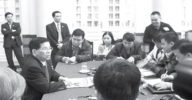 Culture is the key to everything. Culture, after all, governs all areas. In my opinion, our resistance against foreign invaders, after all, culture has decided everything: will, stubborn tradition, national solidarity.
Journalist Khaled Hamdoun
Writer To Hoai is famous for his book De Men Adventure Ky (1941) written for children. Currently, "Crickets" have traveled all over the world. The story has been translated into many languages and published in many countries around the world. He is likened to the Andersen of Vietnam.
Prof. Dr. Thomas Alfred Bauer
Ms. Cao Thi Thuong (Director of Cao Hoang Trading Joint Stock Company) has constantly learned from the teacher, from colleagues, from reading specialized documents... to researching, preparing, and extracting. variety of herbal beauty products. Her company has been selected as a strategic partner for the distribution of American herbal cosmetics in Vietnam.
Prof. Dr. Thomas Alfred Bauer
READ MORE