The Vietnam Economic and Social Forum of the National Assembly, the National Assembly's annual program that began in 2021, was successfully held on September 18, 2022. This year's Socio-Economic Forum has the theme "Strengthening macroeconomic foundations, promoting recovery and sustainable development". On this occasion, WAJ invited Vietnam National Assembly Television to interview some economic experts in order to gain more perspectives on solutions for the Vietnamese economy.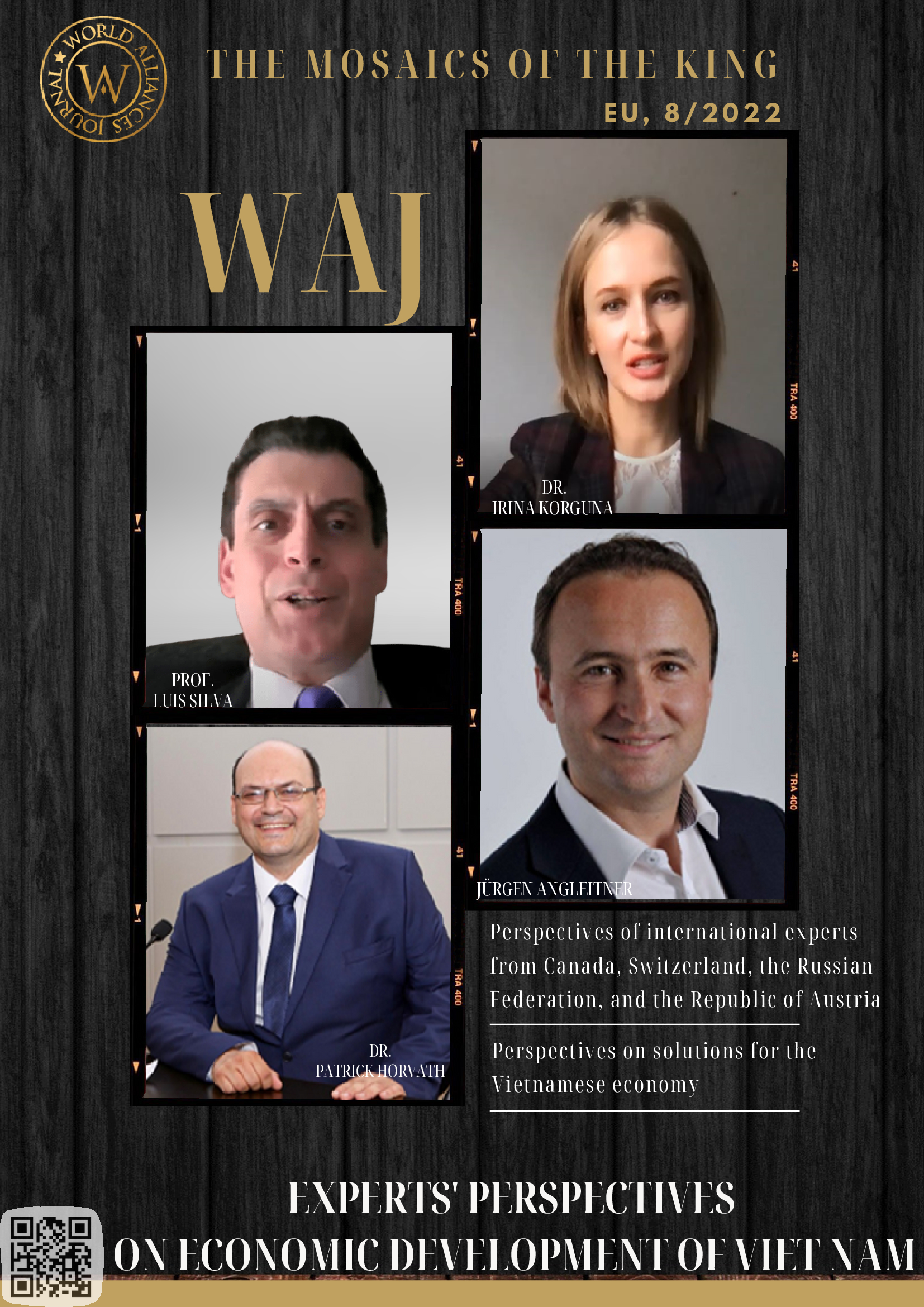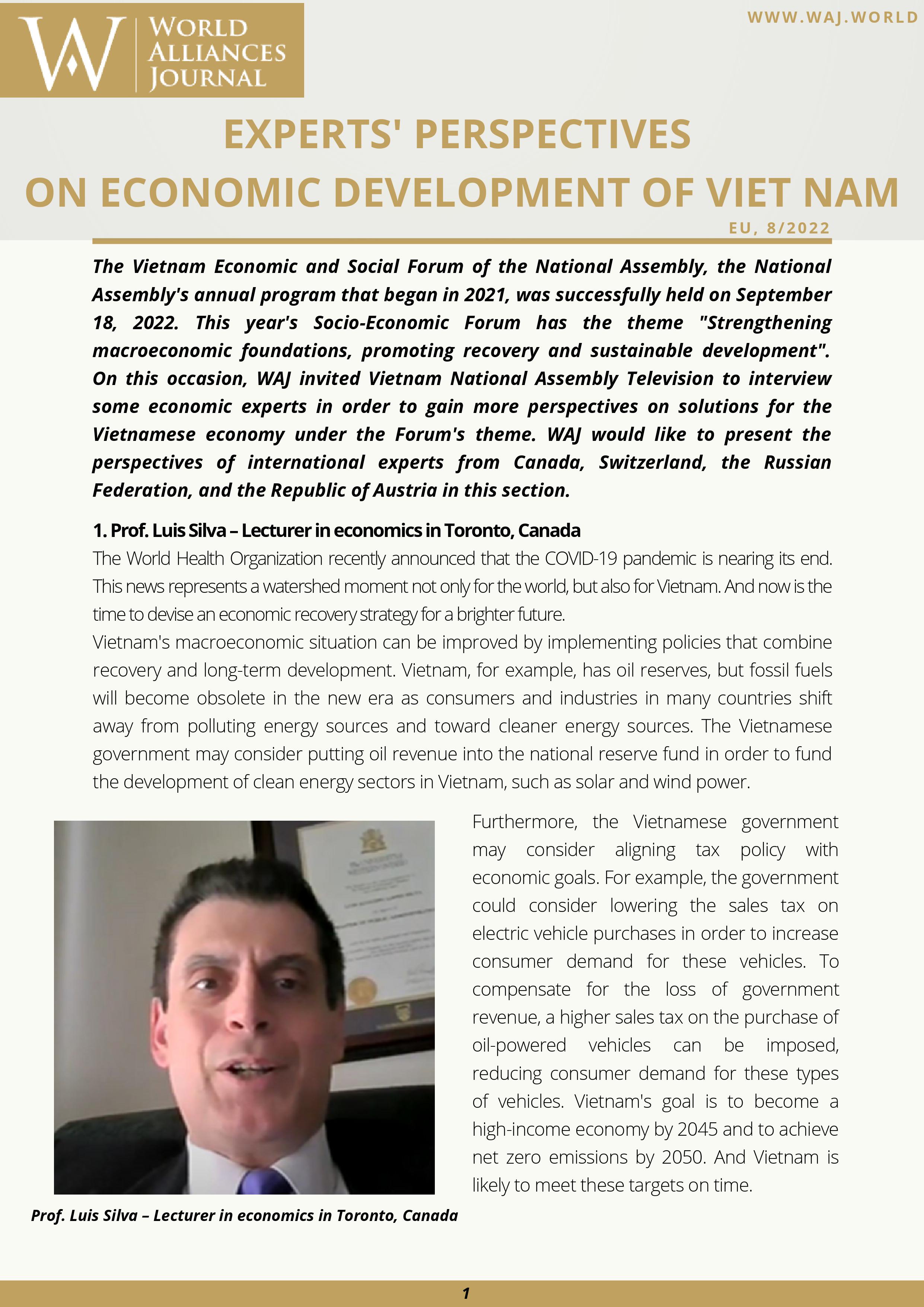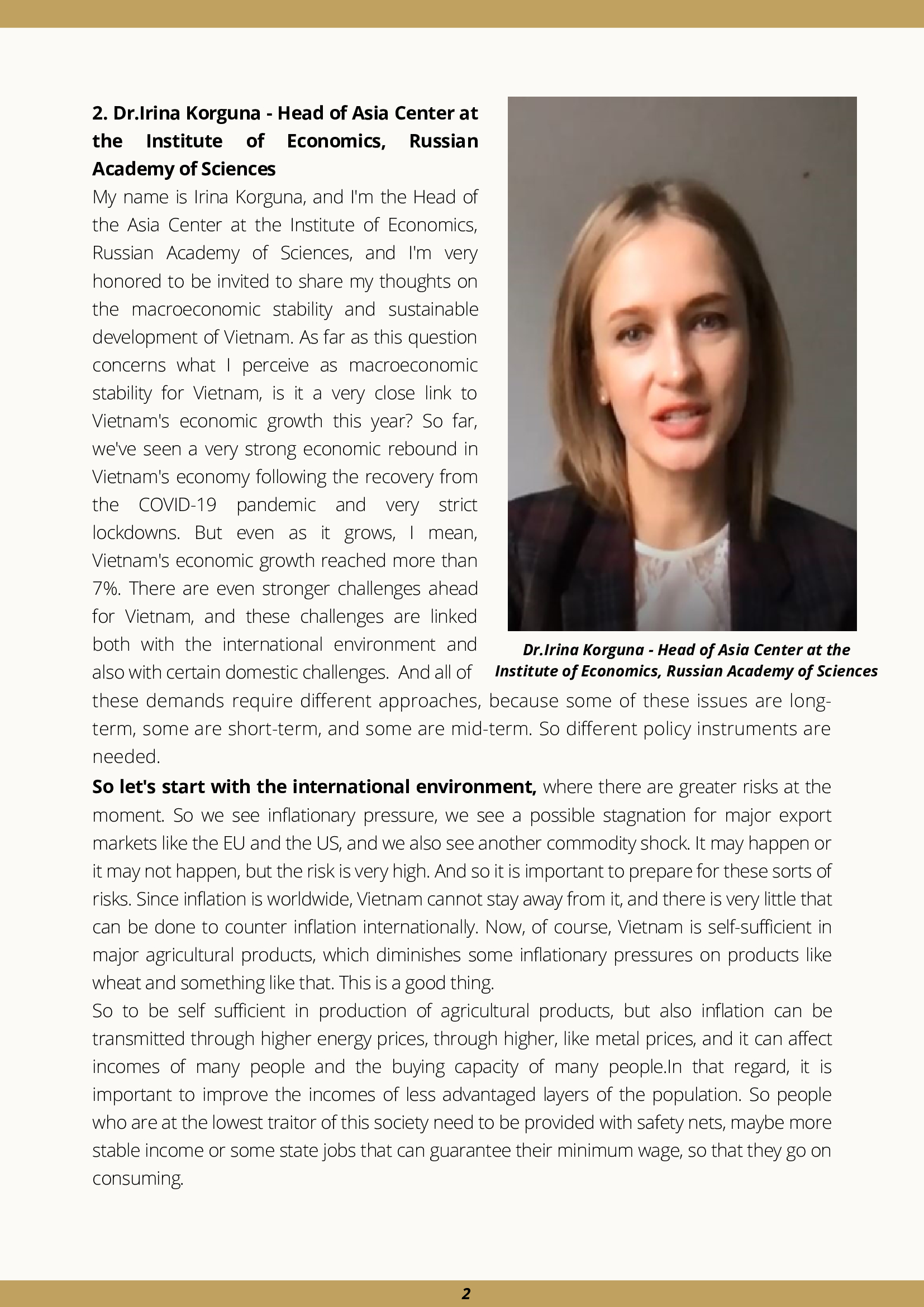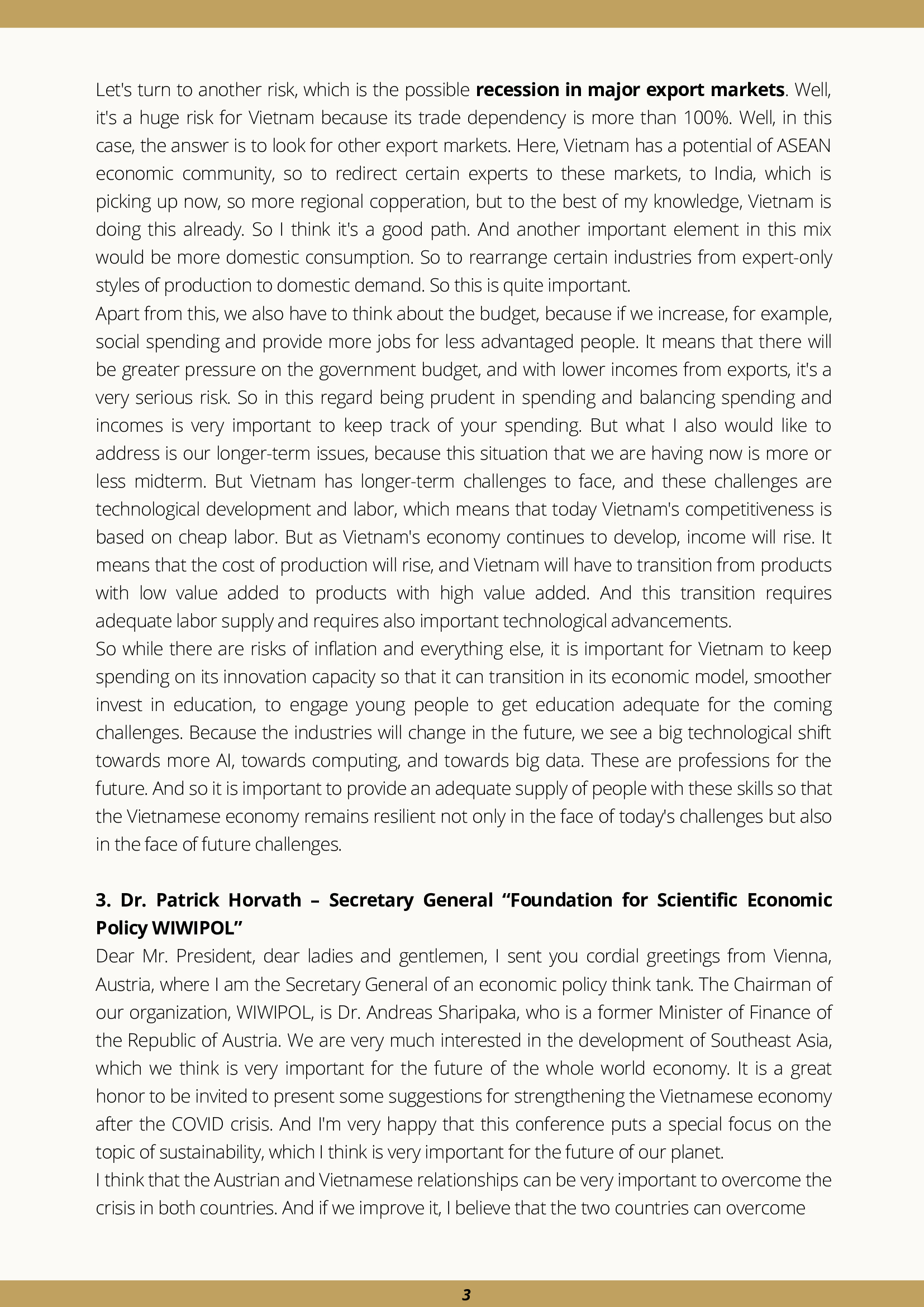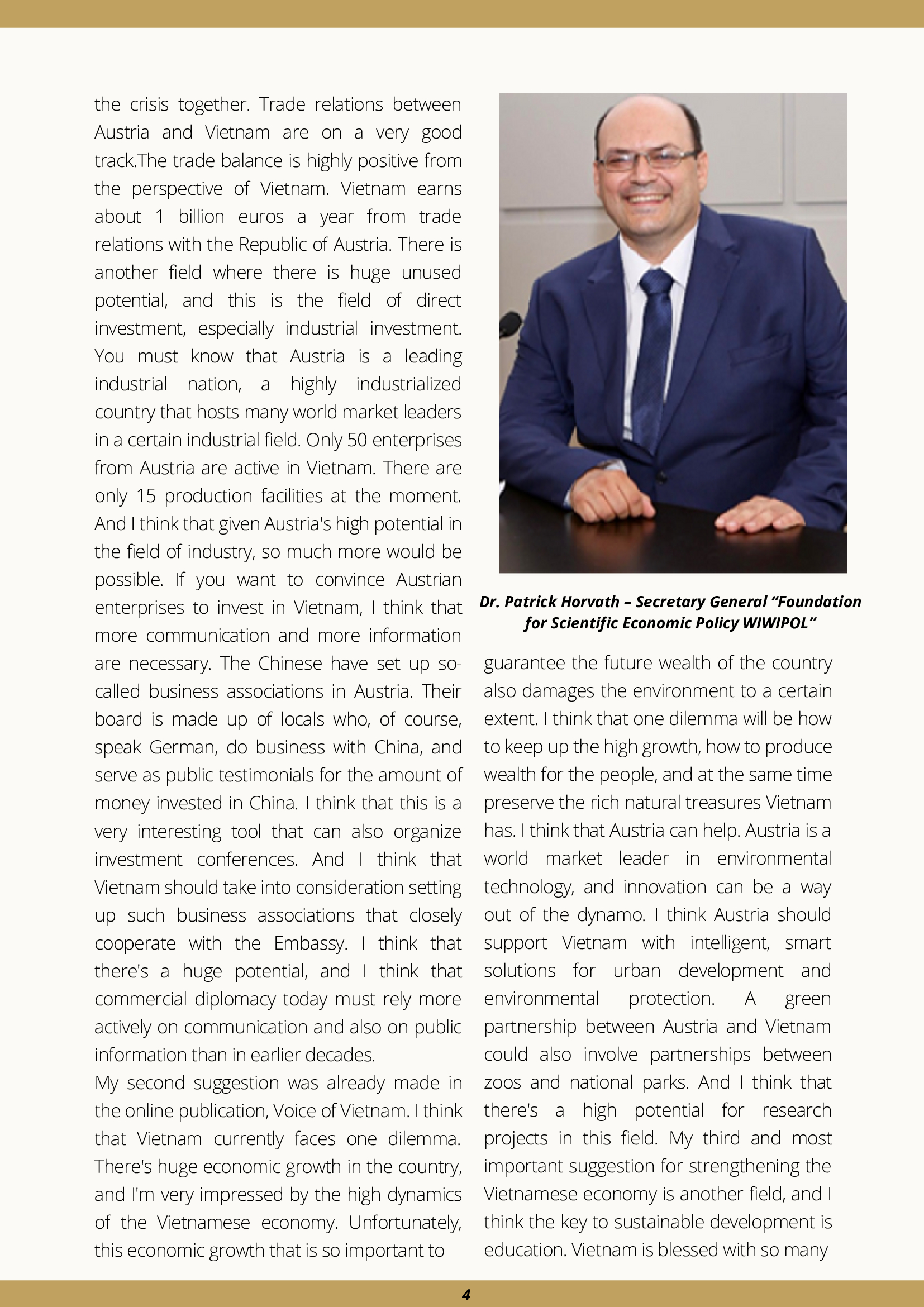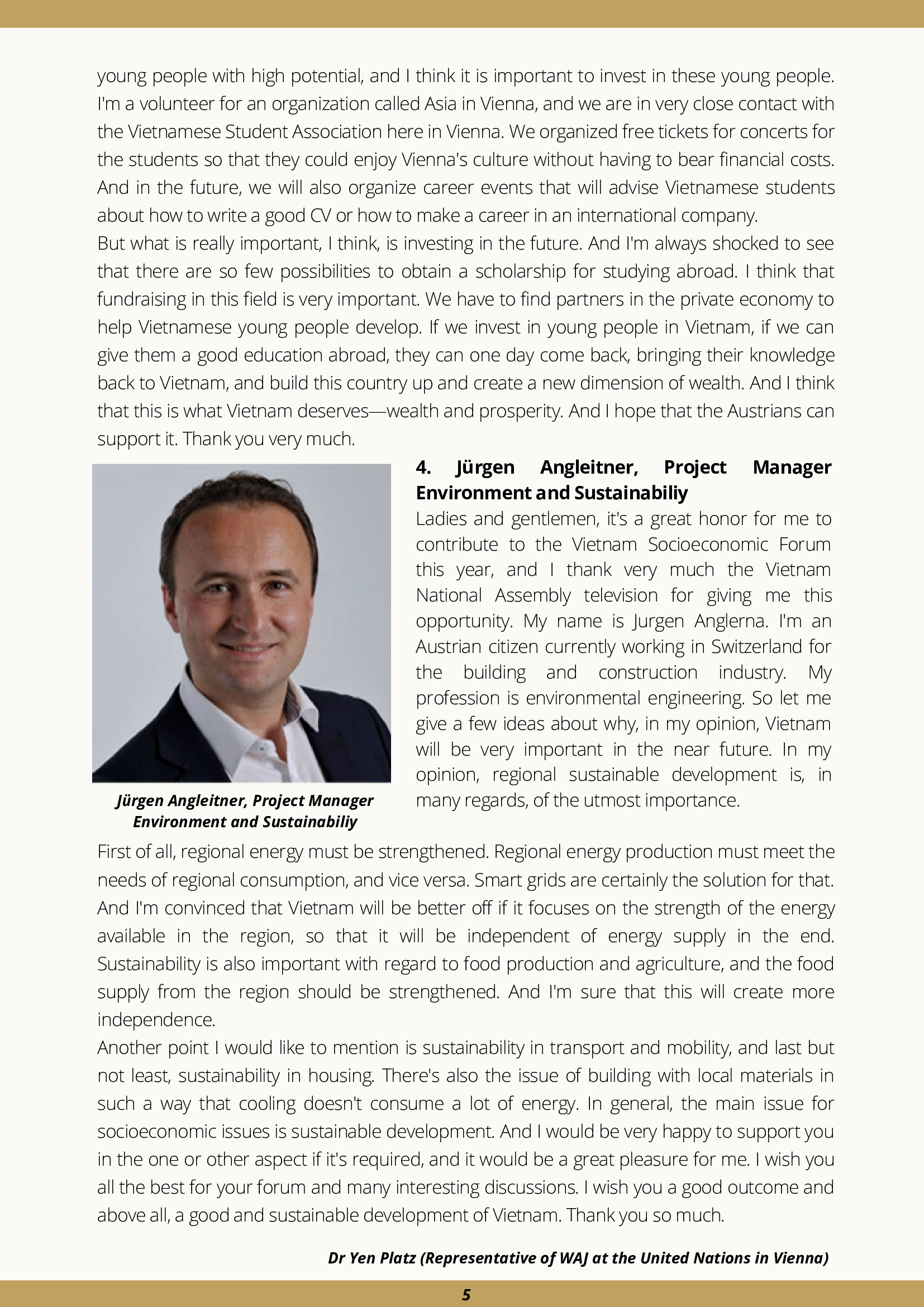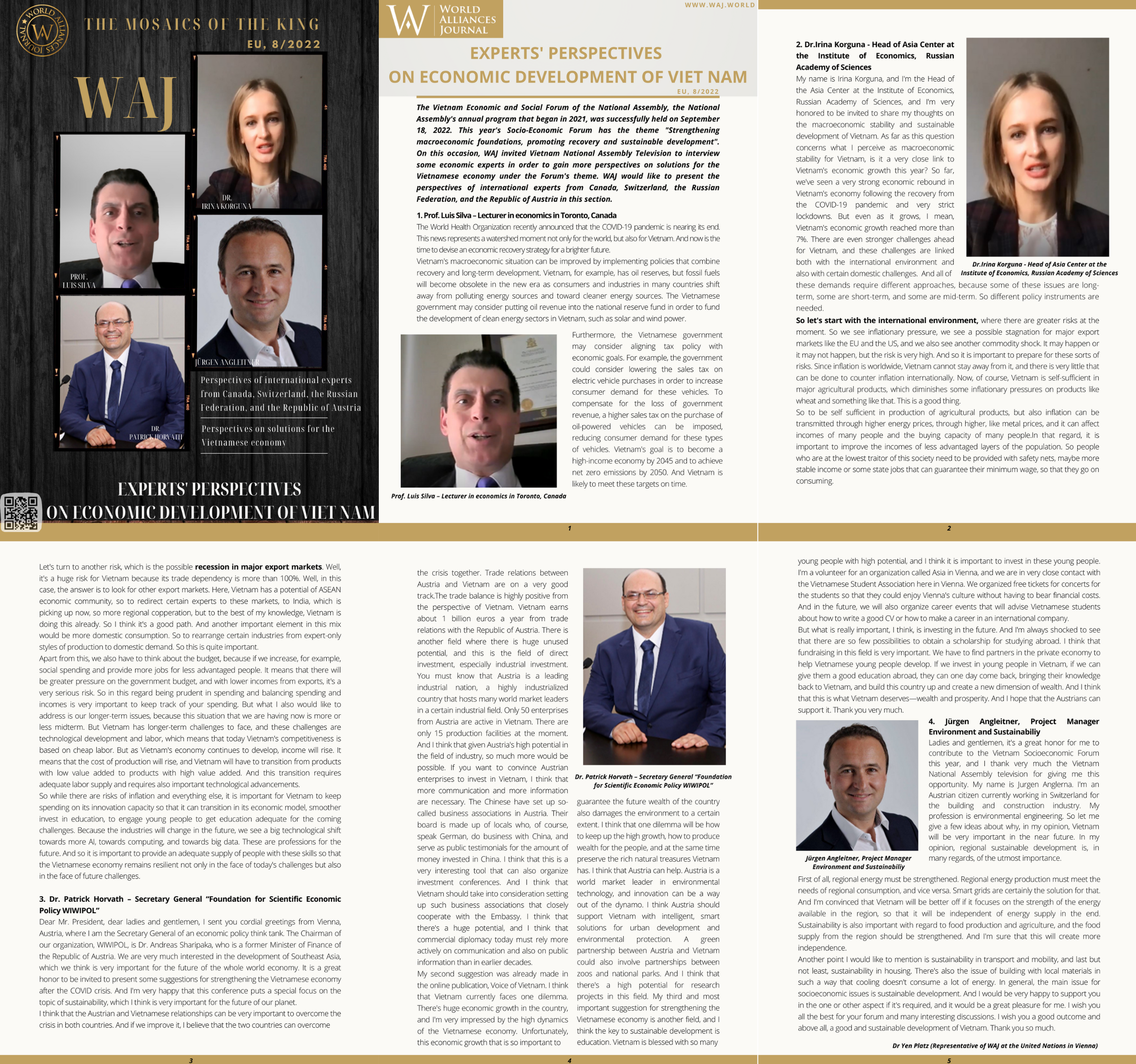 PROMOTED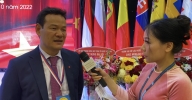 On October 15, 2022, the Second Confederation of Vietnamese in Europe, term 2022-2026, was held in Prague, Czech Republic, with the participation of nearly 300 overseas Vietnamese delegates and Vietnamese Ambassadors, as well as Vietnamese and international guests from 23 European countries. WAJ would like to share some of the enthusiastic views of Vietnamese leaders, ambassadors, and expatriates in Europe.
Dr. Yen Platz
Writer To Hoai is famous for his book De Men Adventure Ky (1941) written for children. Currently, "Crickets" have traveled all over the world. The story has been translated into many languages and published in many countries around the world. He is likened to the Andersen of Vietnam.
Prof. Dr. Thomas Alfred Bauer
Ms. Cao Thi Thuong (Director of Cao Hoang Trading Joint Stock Company) has constantly learned from the teacher, from colleagues, from reading specialized documents... to researching, preparing, and extracting. variety of herbal beauty products. Her company has been selected as a strategic partner for the distribution of American herbal cosmetics in Vietnam.
Prof. Dr. Thomas Alfred Bauer
READ MORE