On 14th March, 2023 ICI International signed a decision about removing the name of Ms. Cao Nguyen Hien Trang from the organization's list. It informed widely to Councils, members, collaborators, and partners of ICI International worldwide; diplomatic missions of Vietnam abroad; international agencies and organizations, media agencies from all nations, and Vietnamese diaspora community associations worldwide.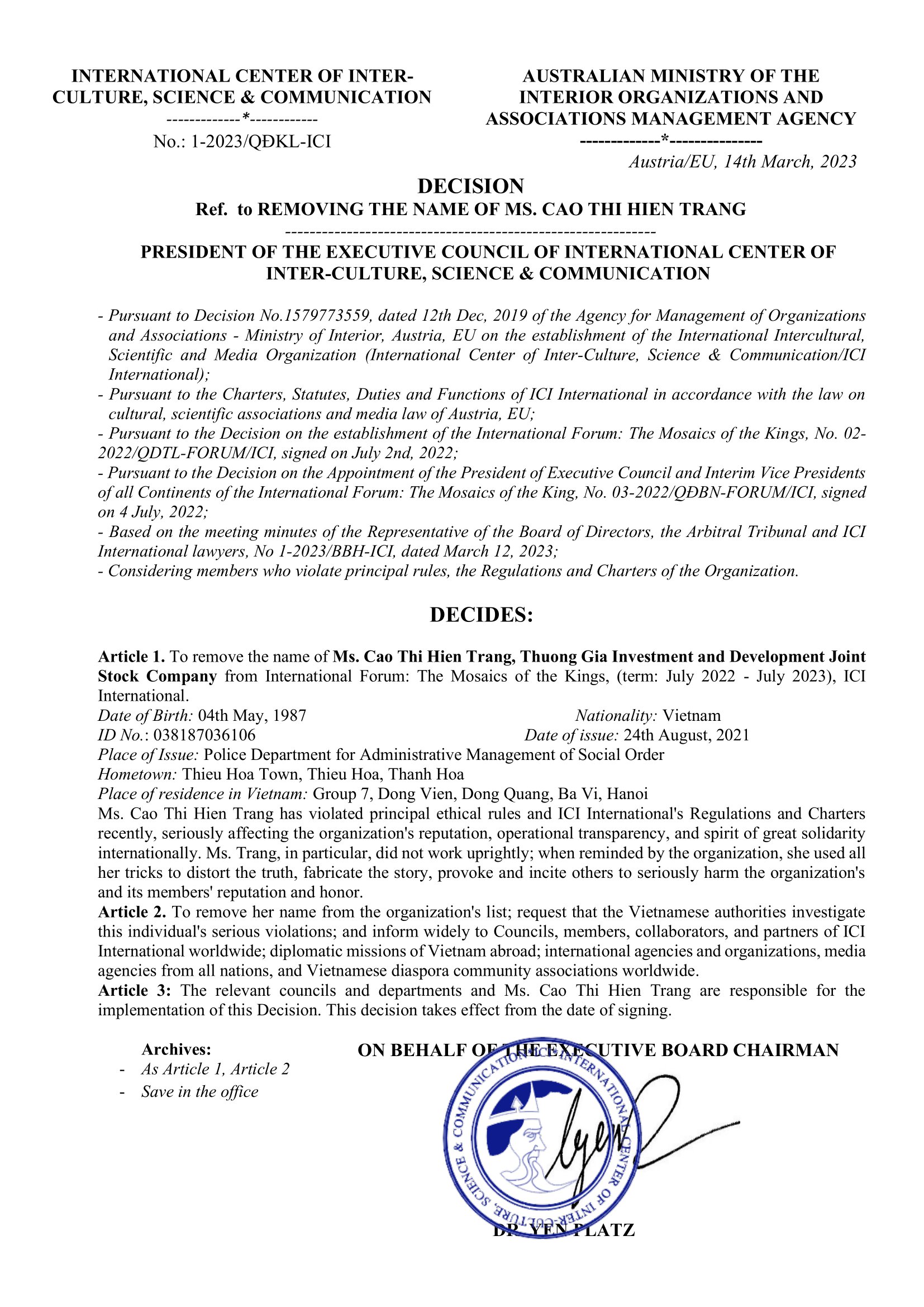 PROMOTED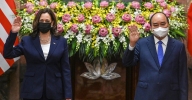 ``We are proud to commemorate the numerous accomplishments made over the past nine years of the U.S. - Vietnam Comprehensive Partnership and look toward an even brighter future. The U.S. commitment to a strong, prosperous, and independent Vietnam has never been more firm.", Ambassador Knapper
WAJ
Writer To Hoai is famous for his book De Men Adventure Ky (1941) written for children. Currently, "Crickets" have traveled all over the world. The story has been translated into many languages and published in many countries around the world. He is likened to the Andersen of Vietnam.
WAJ
At first glance, she doesn't stand out when standing next to her Asian girls, I become more and more in the middle European women. Yet, people like look at you, especially like to peek, every time you say, or every time she laughs. Asian-style face Dong, round black eyes that can talk, the corner of his mouth when also fresh. Long, silky black hair, clear voice, Standard and flexible pronunciation even when I speak the language German and Vietnamese.
WAJ
READ MORE